HEKO
is a company that specialises in creating and producing built-in electric induction kitchen units with high-energy savings and low operating costs
News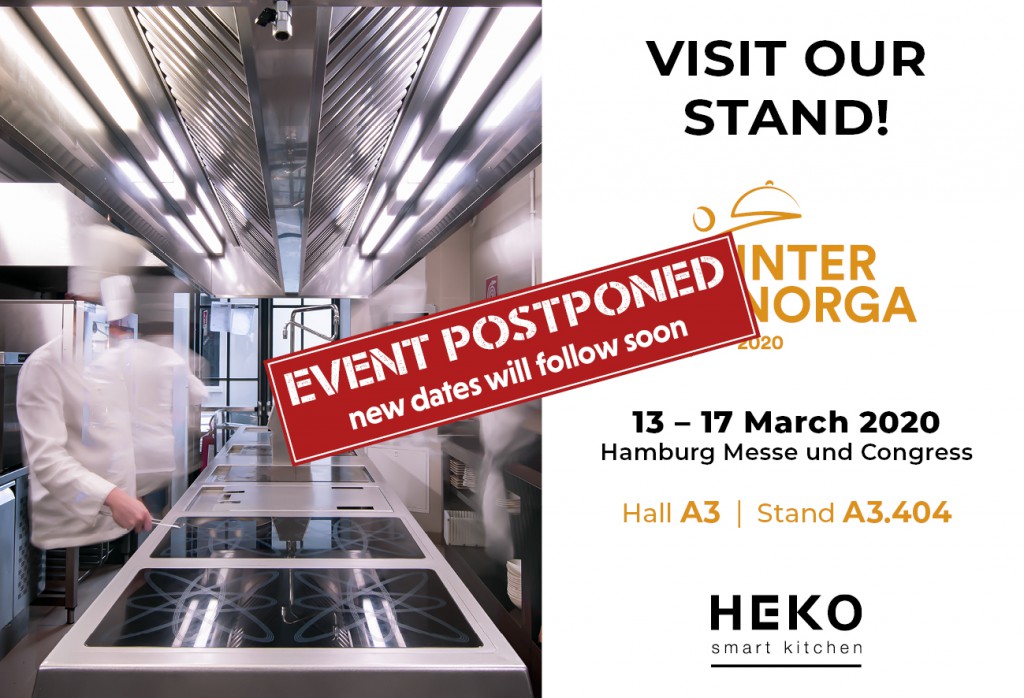 INTERNORGA 2020 - Event postponed
To ensure the safety and health of all exhibitors and visitors, given the growing concerns about the spread of Coronavirus, Hamburg Messe und Congress GmbH has decided to postpone Internorga 2020. New dates will follow soon.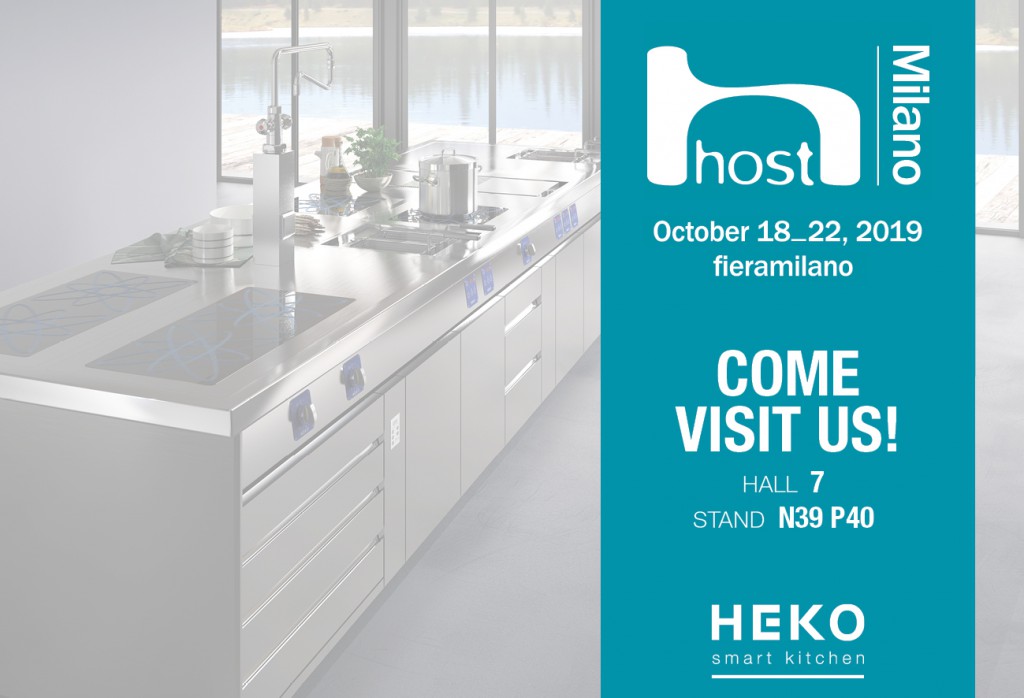 HOST 2019 – Milan
We are pleased to invite you to visit our booth at the Host 2019 exhibition in Milan.
HEKO manufactures tailor-made products, customised according to the customer's needs and requirements.

A specialised team studies and analyses the speci­c needs and carries out custom-made solutions with high-performance equipment.
The technology of Heko kitchen units transforms the kitchen working environment thanks to excellent energy performances, which are monitored by a computerised system, and to shapes and materials, which guarantee the utmost hygiene.

The solidity and reliability of Heko kitchen units is guaranteed by a reinforced structure, a 5-mm-thick stainless steel worktop and high quality electronics.
Heko sets the benchmark for energy saving and respect for the environment. HEKO is a "Made in Italy" product.